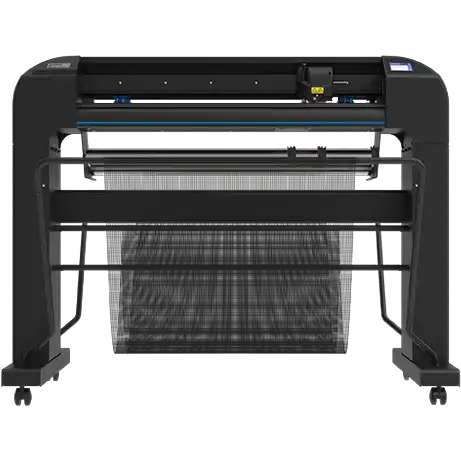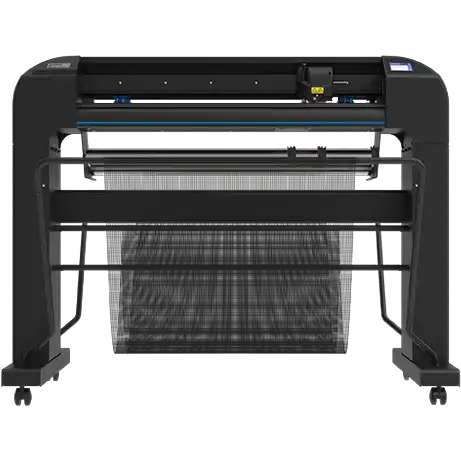 Summa S3 D Series
Brand: Summa
Product Code:

S3D
Summa Drag Knife Cutter Series
You Must be Logged in to Add the Item to your Cart.
Description
CUTTING EXCELLENCE THROUGH AN EFFICIENT AND PRODUCTIVE WORKFLOW

S Class 3 roll cutters feature first-class engineering and advanced cutting technology. The new S Class 3 series is crafted to cater to the needs of true professionals who demand nothing short of top-notch performance, pinpoint precision, and unparalleled versatility in their work. With its advanced technology, intuitive software GoSign, durable construction, and time-saving features, they surpass even the most demanding user expectations.

Smart object sorting and paneling

The Smart Object Sorting feature is designed to select the most optimal starting point for cutting objects, every single time. In addition, the unique Smart Paneling function improves cutting accuracy and simplifies post-processing. When paneling is, e.g., set to 18in, all objects within this range are cut at once. 

OPOS alignment for smart production

The Optical Positioning System is an automated contour alignment system. The OPOS X sensor technology senses 4 to 128 marks on a wide range of materials.

The media roll on the cutter can now handle a diameter of 7.8in and supports a roll weight of at least 100 lbs. This improvement is highly beneficial for print and cut applications, including laminated vinyl.

D SERIES - DRAG CUTTING HEAD

Summa S Class 3 D Series roll cutters are specifically designed for high-volume cutting environments. They unite legendary S Class power and precision with an efficient and affordable drag knife cutting head. Boasting an astonishing array of industry-first innovations and built-in capabilities, the S3 D Series is a do-it-all dynamo with the resilience to perform day in and day out.

Efficient drag knife technology

High-volume cutting

Power and precision

Perform day in and out

'Oversized' mode allows a wider cutting area : +/- 2.8 in*

0.002 in to 0.01 in / Up to 0.03 in with sandblast drag knife

OPOS X - OPOS Xtra

Barcode job recognition

Up to 2 x 64 marks on the X-line

Y-Line compensation

Within +/- 0.004 in on plots:

40 ft max. within guaranteed specifications for media less than 30 in wide*

13 ft max. within guaranteed specifications for media larger than 30 in wide*

0.2% of move or 0.010 in, whichever is greater

Drag Knife: Up to 400 grams

FlexCut (cutting through)

100-120 / 220-240 VAC, 50/60 Hz, 85 VA maximum

Summa GoSign Software

Summa Cutter Control

Summa Plug-in: for Illustrator, CorelDraw, MacSign

*In 'Oversized' mode the tracking performance is no longer guaranteed.