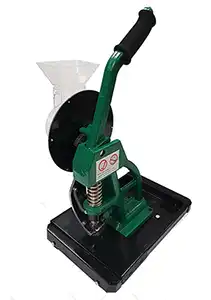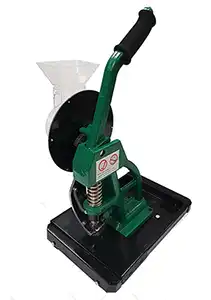 Grommet Machine Semi Automatic 10mm
This Semi Automatic Grommet Machine will save you time and money!
Description
So easy to use! Fill the hopper with the one-piece grommets, place your substrate on the anvil, depress the handle and you're done! No fumbling with two piece grommets. Smooth-roling lateral casters allow for easy tabletop or floor use on long lengths of banner, vinyls, paper, etc. #10 size 1-pc grommets.Portable, non-electric. Stop by for a demonstration- you'll be as impressed as we are!